CWEA-CASA COVID-19 April Update (On-Demand)
On Demand Webinar Recorded: April 21, 2021
Members: 38.00
Non Members: 53.00
Contact Hours: 1.8 contact hours towards all CWEA certifications
The bi-monthly webinar on wastewater based epidemiology co hosted by CASA and CWEA is back as we discuss various aspects of wastewater surveillance, COVID 19, and the positive strides the wastewater sector continues to make in protecting public health. This month's speakers include experts from the Centers for Disease Control and Prevention, University of Wisconsin Milwaukee, and the Southern California Coastal Water Research Project. Join the conversation and ask any questions you may have on wastewater surveillance.
Moderated by CASA's Greg Kester and LACSD's Wendy Wert.
Speakers and topics include:
Amy Kirby, Centers for Disease Control and Prevention (CDC), will provide an update and discuss the long-term vision for the National Wastewater Surveillance System (NWSS) for surveillance of diseases other than COVID.

Sandra McLellan, University of Wisconsin Milwaukee, will discuss the Sloan Foundation final report on wastewater-based epidemiology (WBE) and utility for health officials.
Steve Weisberg, Southern California Coastal Water Research Project, will provide an overview on the CA Water Quality Monitoring Council Committee on WBE actions and survey results.
John Griffith, Southern California Coastal Water Research Project , Effects of measurement method permutations on sensitivity and repeatability of SARS-CoV-2 results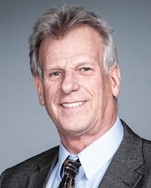 Greg Kester (Moderator)
Director of Renewable Resource Programs
California Association of Sanitation Agencies
Greg serves as both the technical and programmatic contact for CASA members and conduit for emerging issues on state and federal level on all biosolids, renewable energy, recycled water, and related issues. Prior to joining CASA, Greg served as the state biosolids coordinator for the Wisconsin Department of Natural Resources. He represented all states in the nation, by their election, to USEPA on all biosolids issues. He served on the National Academy of Sciences Committee which evaluated federal biosolids regulations and produced the 2002 report: Biosolids Applied to Land: Advancing Standards and Practices. Greg holds a BS in Civil and Environmental Engineering from the University of Wisconsin - Madison and is a registered PE in Wisconsin.
$i++ ?>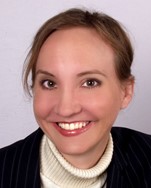 Wendy Wert, PE, BCEE (Moderator)
Environmental Engineer, CWEA President
Los Angeles County Sanitation Districts
Wendy Wert, PE, BCEE is a Board Certified Environmental Engineer with the Sanitation Districts. For the past 20 years she has been working on programs that rely on public participation to integrate water supply, water reuse with wastewater facilities planning. She received a B.S. in Environmental Engineering and an M.S. in Water Resources Engineering from the University of Central Florida (UCF). Her studies gave her opportunities to collaborate with others. It was during this time that Wendy developed an interest in effectively communicating math and science to diverse groups. Today, she uses her position as an engineer to support outreach and education programs that explain how the work of the Sanitation Districts identifies community needs then applies engineering and scientific principles to meet them.
$i++ ?>

John F. Griffith, Ph.D.
Department Head, Microbiology
Southern California Coastal Water Research Project
Dr. John F. Griffith is Head of the Microbiology Department and Coordinator of Molecular Technology at the Southern California Coastal Water Research Project. Dr. Griffith has been at the forefront of research to develop, evaluate and implement methods for rapid assessment of beach water quality, microbial source identification, and detection of waterborne pathogens. Griffith is the author of over 80 articles on topics ranging from bio-indicators, prokaryotic and viral diversity in marine plankton, microbial source tracking, rapid water quality and pathogen measurement methods, and relationships between microbial water quality indicators, pathogens, and swimming-related illness. His current research interests are focused on differentiating between human sources of fecal contamination in the environment and evaluating measurement variability in methods used to quantify SARS-CoV-2 virus in wastewater.
$i++ ?>
Amy E. Kirby, PhD MPH
Environmental Microbiologist, National Wastewater Surveillance System Lead, Community Interventions and Critical Populations Task Force, COVID-19 Response,
Centers for Disease Control and Prevention
Dr. Amy Kirby is an Environmental Microbiologist in the Waterborne Disease Prevention Branch at the Centers for Disease Control and Prevention (CDC). She has a Bachelor's of Science in Agriculture (BSA, major: Microbiology) from the University of Georgia, a PhD in Microbiology from the University of Buffalo, and a Master's of Public Health in Epidemiology from Emory University. At CDC, Dr. Kirby studies antibiotic resistant (AR) bacteria in natural and man-made water systems. She uses a combination of traditional culture-based methods and advanced molecular methods to assess the prevalence and dynamics of AR bacteria and AR genes in drinking water, wastewater, and recreational water, such as oceans, lakes, and pools. She is currently deployed to the COVID-19 response as part of the Community Mitigation Task Force, Water, Sanitation and Hygiene Team.
$i++ ?>
Sandra L. McLellan
Professor
University of Wisconsin-Milwaukee
Dr. Sandra McLellan is a Professor in the School of Freshwater Sciences at the University of Wisconsin-Milwaukee. Dr. McLellan's lab uses the microbiome signatures from animals and humans to identify pollution sources in water and had developed approaches to investigate contamination in stormwater outfalls, rivers, and the causes of beach closing. More recently, Dr. McLellan is analyzing wastewater samples to understand the trends of Covid 19 in Wisconsin communities and is partnering with researchers nationwide to implement surveillance programs that will provide data for a more informed public health response.
$i++ ?>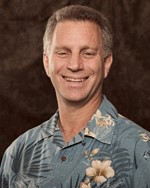 Stephen Weisberg
Executive Director
Southern California Coastal Water Research Project Authority
Dr. Stephen Weisberg is Executive Director of the Southern California Coastal Water Research Project Authority, a research institute formed by 14 California water quality agencies to ensure a solid scientific foundation for their management activities. Dr. Weisberg's research focuses on developing molecular tools to support environmental monitoring. He serves on numerous advisory committees, including the California's Water Quality Monitoring Council, the California Ocean Protection Council Science Advisory Team, the NOAA Science Advisory Board, and USEPA's Board of Scientific Counselors. Dr. Weisberg received his undergraduate degree from the University of Michigan and his Ph.D. from the University of Delaware.

$i++ ?>
Registrants who view the live webinar to see the slides and hear the audio and then enter the correct attention check codes (directions below) will receive 1.8 contact hours towards all CWEA certifications.
To receive your contact hours for viewing the live webinar, please note the two (2) different attention check codes that will be displayed at two different points during the webinar in the top right corner of the presentation for approximately 90 seconds. Please enter these codes as 1st attention check code – 2nd attention check code (XXXX-XXXX) in the Attention Check Code component under the "Contents" tab.
Please note, all user activity of CWEA certification holders on the Online Wastewater Education Network is subject to the CWEA Code of Ethics standards for professional conduct and ethics. Certification holders should receive credit for a training only once within the same contact hour period. Any attempt to undermine the certification process may be subject to ethics procedures and possible sanctions. It is not possible to receive contact hours for both attending the live webinar and viewing the recording.
Once you have entered the correct attendance check codes, you will be able to create and download an electronic certificate of completion under the "Contents" tab.
Key:

Complete

Next

Failed

Available

Locked