CWEA/CASA COVID-19 September Update (Live Webinar)
Recorded On: 09/29/2021
Live Webinar: Free to members and non-members
Contact Hours: 1.8 contact hours towards all CWEA certifications
This month's free webinar on COVID and the wastewater sector focuses on two fast-moving topics: wastewater surveillance and back to work protocols including vaccinations.
We'll hear from biotech company Biobot Analytics about their experience in fulfilling Phase 2 of the Health and Human Services nationwide surveillance intended to test wastewater from roughly 30% of the US population. They will discuss how vaccination rates or the Delta variant affect interpretation of wastewater based epidemiology (WBE) data, review findings from Phase 2 using results from Boston to illustrate results, and a review of California data through the national lens.

California utility leaders will discuss their agency's approach to evolving health and safety rules, vaccinations and return to the office plans. As large employers and the Federal government move towards vaccine requirements, our panel of experts will discuss how California municipalities can approach vaccine requirements.

We've invited the CDC to speak on evolving recommendations to manage the pandemic including vaccinations, booster shots, and vaccines for those under 12 years of age.

Speakers include:
• Eileen White, EBMUD
• Tom Rosales, City of San Diego
• Scott Olesen, Biobot
• CDC speakers

Join these important discussions about California's wastewater sector as we work together to bring this pandemic to an end.

The webinar will be moderated by CASA's Greg Kester and CWEA President Arvind Akela from Silicon valley Clean Water. If you need CWEA contact hours for your certification, here's a great way to pick those up and learn something new. Contact hours for this webinar apply to all CWEA certifications.

If you need contact hours for your certification, here's a great way to pick those up and learn something new. Contact hours for this webinar apply to all certs.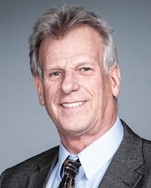 Greg Kester (Moderator)
Director of Renewable Resource Programs
California Association of Sanitation Agencies
Greg serves as both the technical and programmatic contact for CASA members and conduit for emerging issues on state and federal level on all biosolids, renewable energy, recycled water, and related issues. Prior to joining CASA, Greg served as the state biosolids coordinator for the Wisconsin Department of Natural Resources. He represented all states in the nation, by their election, to USEPA on all biosolids issues. He served on the National Academy of Sciences Committee which evaluated federal biosolids regulations and produced the 2002 report: Biosolids Applied to Land: Advancing Standards and Practices. Greg holds a BS in Civil and Environmental Engineering from the University of Wisconsin - Madison and is a registered PE in Wisconsin.
$i++ ?>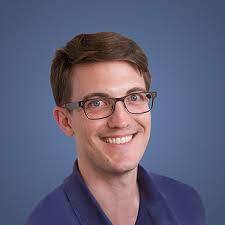 Scott Olesen
Computational Epidemiologist
Biobot Analytics
• Scott Olesen is a Computational Epidemiologist at Biobot Analytics, where his role is to help connect wastewater epidemiology data with public health action. Scott studied environmental microbiology and the human microbiome during his doctoral training at MIT, and he focused on antibiotic resistance epidemiology during his postdoc at the Harvard School of Public Health. During Covid-19, he supported state and federal public health efforts while at the nonprofit analysis group CNA. He also supported the Covid-19 response at private organizations, including the National Basketball Association, as a freelance epidemiological modeler.
$i++ ?>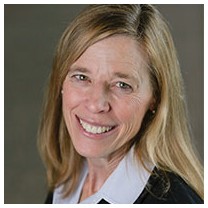 ​Eileen M. White
Director of Wastewater
East Bay Municipal Utility District
Eileen M. White is currently the Director of Wastewater for the East Bay Municipal Utility District in Oakland, which supplies water to approximately 1.4 million people and wastewater services to about 670,000 people. Eileen has more than 20 years of engineering experience in the wastewater, water, and power industries. As the Director of Wastewater, she is responsible for leading the Wastewater Department which includes planning, organizing, and leading the engineering, operations, and maintenance of the wastewater system to ensure efficient operations that meet all regulations.

$i++ ?>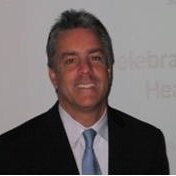 Tom Rosales
Assistant Director
City of San Diego Public Utilities Department
Tom Rosales is currently an Assistant Director with the City of San Diego in the City's Public Utilities Department. In this role, Mr. Rosales is responsible for overseeing the Department's Water Recovery Branch, which includes the Wastewater Collections Division, the Wastewater Treatment Division and the newly formed Pure Water Operations Division.
Before joining the City, Mr. Rosales served as the Wastewater Manager for the City of Klamath, Oregon and as General Manager for the South Orange County Wastewater Authority.
Mr. Rosales has also served on numerous industry/association Boards, including the California Association of Sanitation Agencies and the California Sanitation Risk Management Authority.
Mr. Rosales holds a Grade 5 wastewater certification issued in California, has a Bachelor's degree in Economics and a Master of Science degree in Environmental Sciences.
$i++ ?>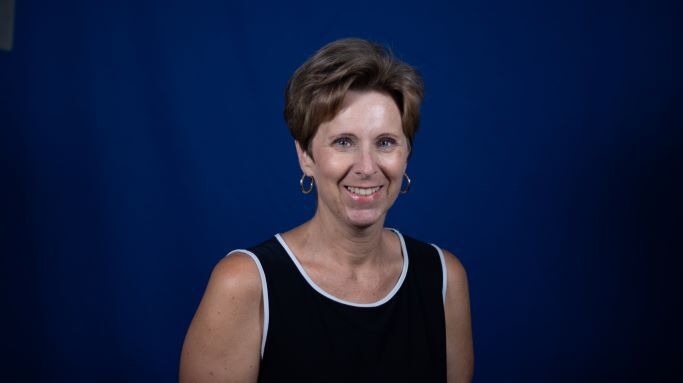 Beverli A. Marshall
General Manager
Valley Sanitary District
Beverli A. Marshall is a 25-year veteran in state, county, city, and special district agencies. She has over 12 years of experience in the wastewater industry and over 20 years in public sector budget, labor relations, and policy administration. She is currently the General Manager of a wastewater special district in Southern California. As a neurodivergent individual, she advocates for, and is a public speaker on, the need for diversity, acceptance, and inclusion in the workplace. She is a doctoral candidate working on her Doctorate in Business Administration and her dissertation on how employment programs that target neurodivergent individuals can improve the workplace and create a competitive advantage.
$i++ ?>
Registrants who view the live webinar to see the slides and hear the audio and then enter the correct attention check codes (directions below) will receive 1.8 contact hours towards all CWEA certifications.
To receive your contact hours for viewing the live webinar, please note the two (2) different attention check codes that will be displayed at two different points during the webinar in the top right corner of the presentation for approximately 90 seconds. Please enter these codes as 1st attention check code – 2nd attention check code (XXXX-XXXX) in the Attention Check Code component under the "Contents" tab.
Please note, all user activity of CWEA certification holders on the Online Wastewater Education Network is subject to the CWEA Code of Ethics standards for professional conduct and ethics. Certification holders should receive credit for a training only once within the same contact hour period. Any attempt to undermine the certification process may be subject to ethics procedures and possible sanctions. It is not possible to receive contact hours for both attending the live webinar and viewing the recording.
Once you have entered the correct attendance check codes, you will be able to create and download an electronic certificate of completion under the "Contents" tab.
Key:

Complete

Next

Failed

Available

Locked