SARBs Collection Systems Webinar (Live Webinar)
SARBs Members: $0 (Discount is automatically applied during check-out)
Member fee: $50.00
Non-Member fee: $70.00
2.4 contact hours towards CWEA's CSM, ECI, MT, EIT certifications
Session 1 Title: Harnessing Data for Real-Time Asset Monitoring and Proactive Maintenance
9:30 am – 10:30am

Presenters:
Aretha Samuel – Nobel Systems
Jabina Richard – Nobel Systems
David Manuwa – Nobel Systems
Learning Objectives:
• Effective Data Sharing – Data synchronization can be a challenge and frustrating due to inadequate and/or outdate software systems. This results in a severe lack of transparency, efficiency, and trust within that organization as well as the public.
• Real-Time Asset Monitoring – Investing in real-time asset monitoring technology has been proven to reduce downtime and increase productivity. Being able to predict system maintenance and labor needs in real-time can help combat lost production, wasted labor, missed inspections and more.
• Field and Site Inspections – Fats, oils, and grease (often referred to as FOG) are substances in wastewater and a major headache for maintenance operations. Most FOG is not soluble; meaning it does not mix well with water. Due to this, FOG floats on water and clings to surface areas void of water. This is why FOG and pipeline inspections are critical, preventing blockages which leads to SSO, more importantly environment consequences.
Session 2 Title: SSMP Effective Best Practices and Proactive Measures for Success
10:30am – 11:30am
Presenters:
James Fischer P.E., Fischer Compliance, LLC
Sam Rose, Sam Rose Consulting
Learning Objectives:
• Gain knowledge and do-it-yourself tips for improving SSMP effectiveness and resilience for holding-up to scrutiny by regulators and NGOs.
• Gain knowledge and do-it-yourself tips for proactively preparing your SSMP for addressing some of the upgrades under consideration as part of the reissuance of the SSS WDRs.
• Get current on best practices for improving your emergency response plan and record keeping practices for accurately determining spill start times and volume estimates.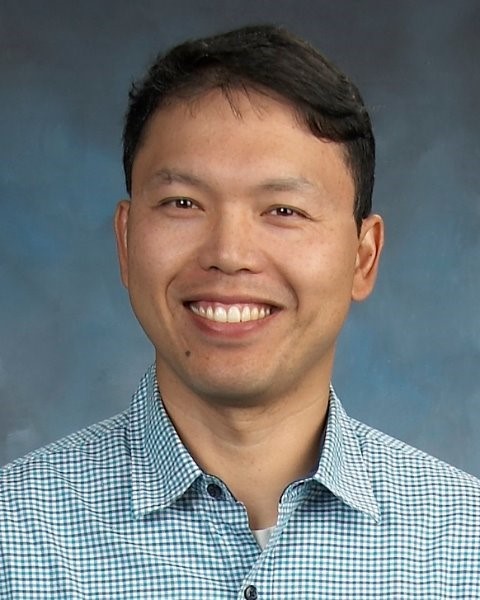 Dindo Carrillo (Moderator)
Regulatory Specialist
Orange County Sanitation District
Dindo Carrillo is a Regulatory Specialist at the Orange County Sanitation District. He has a Master of Science in Chemistry from CSULB and a Bachelors of Science in Chemistry from UCI. He has sixteen years of regulatory compliance experience with responsibilities in NPDES permit, SSS WDR Order, and Underground Storage Tanks permit. He was the past Chair of the California Water Environment Association Government Affairs Committee in 2013-2014. He is the current Chair of the Southern California Alliance of POTW Collections Committee 2018-2019. He has been a CWEA volunteer since 2013.
$i++ ?>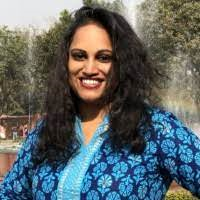 Aretha Samuel
Chief Technology Officer
Nobel Systems
Aretha Samuel is the Chief Technology Officer – at Nobel Systems and has over 15 years of experience in designing, developing, and maintaining complex software applications and platforms ranging from small to large-scale solutions in multinational organizations in various countries. Aretha has worked extensively with Amazon Web Services, Node JS, ReactJS, Postgres, NoSQL Databases such as Couchbase/CouchDB/Redis, Infor EAM asset management software platforms and holds a bachelor's degree in Electrical Engineering and Computer Science. Aretha has over 12 years of professional experience in geospatial intelligence, web services (SaaS), network security and administration, and a profound understanding of Apple's IOS framework architecture. Aretha's years of experience in spatially enabled technologies and field mobility solutions for public utilities allows her to comprehend and foresee the needs of our customers, transforming the way utilities operate and manage vital infrastructure. Aretha remains a driving-force behind Nobel's smart-water intelligence platform and the R&D of emerging technologies.
$i++ ?>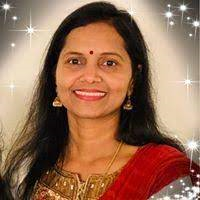 Jabina Richard
Senior Software Engineer
Nobel Systems
Mrs. Richard is the Lead Software Engineer – at Nobel Systems and has over 10 years of software development, remote access, and system integration and configuration experience. Jabina has worked extensively with Amazon Web Services, Node JS, ReactJS, Postgres, NoSQL Databases such as Couchbase/CouchDB/Redis, Infor EAM asset management software platforms and holds a master's degree in Computer Science. Jabina has over 6 years of professional experience in locational mapping the field mobility application development, and a profound understanding of Apple's IOS framework architecture. In her role as Senior Software Engineer, Jabina works closely with clients and the development team, overseeing the lifecycle of sophisticated as well as featured products. She continues to orchestrate the development of Nobel's smart-water technology and is an integral part in the company's success and customer support.
$i++ ?>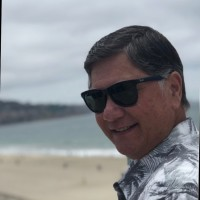 David Manuwa
Vice President Customer Success
Nobel Systems
David Manuwa is the Vice President of Customer Success – at Nobel Systems and has twenty-seven (27) years of executive and management experience. Dave is responsible for Nobel's Customer Success team, business development and strategic partnerships, and directing complex projects, addressing logistical and technical concerns. Dave specializes in the integration and configuration of geospatial services and other spatially enabling technology running on the web (SaaS), desktop, and PDA platforms. Dave holds an Associate Degree in Mechanical and Electrical design as well as Project Management and GIS software certifications. Over his career, Dave has managed multimillion dollar projects including the conversion of the wastewater and storm drain networks for the City of Los Angeles and the New Construction Building program with the Los Angeles Unified School District (LAUSD). Dave has been hands on with the implementation and development of Nobel's products, working closely with his team to explore any and all options to provide customers with a reliable and cost-effective solution to achieve organizational objectives and improve the wellbeing of the community.
$i++ ?>
James Fischer, Jr.
Co-Owner
Fischer Compliance, LLC
Jim worked over 31 years as a professional engineer in the public sector and retired in June 2020 with the State of California after an extensive tenure with the State Water Resources Control Board which began in 2008. Jim formerly managed the Division of Water Quality's Sanitary Sewer Overflow Reduction (SSO) program and also worked in the Office of Enforcement since 2010 as statewide SSO lead providing technical assistance, training and coaching to regional boards prioritizing SSO inspections, compliance audits, and enforcement. To continue his water quality passion, Jim started his own company, Fischer Compliance, LLC in September 2020 to provide effective regulatory best practices to agencies striving to optimize operations and reduce their risks for violations, enforcement and undesirable public attention. Jim obtained a B.S. in Mechanical Engineering Technology from CSU Sacramento in 1988.
$i++ ?>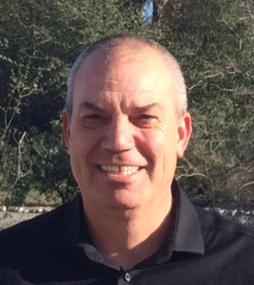 Sam Rose
Retired
South Placer Municipal Utility District
Sam retired in May 2020 after spending 34 years in the Wastewater Collection System industry, all at South Placer Municipal Utility District. Sam began as a temporary laborer and progressed to a full-time maintenance worker, new construction Inspector and Construction Manager. He spent 5 years managing the engineering department until he moved back to operations as the District Superintendent. Sam has a BA in Sociology from Sacramento State and holds a Collection System Maintenance Grade IV.
$i++ ?>
To receive your contact hours for viewing the live webinar, please note the two (2) different attention check codes that will be displayed at two different points during the webinar in the top left or right corner of the presentation for approximately 90 seconds. Please enter these codes as 1st attention check code – 2nd attention check code (XXXX-XXXX) in the Attention Check Code component under the "Contents" tab.

Please note, all user activity of CWEA certification holders on the Online Wastewater Education Network is subject to the CWEA Code of Ethics standards for professional conduct and ethics. Certification holders should receive credit for a training only once within the same contact hour period. Any attempt to undermine the certification process may be subject to ethics procedures and possible sanctions. It is not possible to receive contact hours for both attending the live webinar and viewing the recording.
Once you have entered the correct attendance check codes, you will be able to create and download an electronic certificate of completion under the "Contents" tab.
Key:

Complete

Next

Failed

Available

Locked